How Much Does A Shredding Service Cost in San Diego?
When you have documents that you need to shred, and don't decide to shred them yourself, you're left with one of the questions we get most often- if I hire a San Diego company to shred them for me, how much will it cost?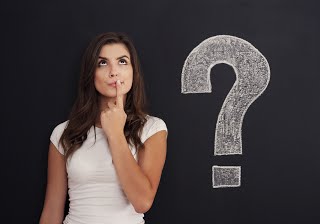 Although there are high-end, professional or industrial shredders that you can rent or purchase from a local San Diego provider, eliminating the need to shred your documents onsite by hiring a mobile shredding or offsite shredding company might be a logical choice.
Once you factor in the time it takes to shred and dispose of your documents, and the time that could have been spent on other projects, hiring a Southern California company to take care of your shredding for you could save you hassle, time and money.
Here are some things that factor into the price of your shredding project, and some services (and approximate pricing) that are available in San Diego.

How Much Do You Have to Shred?
The shredding service that fits your best depends on how many files, documents, and records you have to shred. The more you have to shred, the less feasible it is to shred them yourself or to drop them off to be shredded. A certified shredding company comes to you- you don't have to deal with lugging heavy boxes of paper anywhere.

Mobile Shredding or Offsite Shredding companies in San Diego charge by the number of documents/boxes/trash bags you have. If you're not entirely sure how many boxes you have, here's some simple ways to figure it out.

How Much Paper Can Fit in a Standard Banker's Box or Copy Box?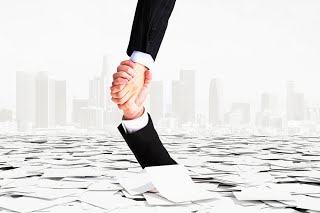 It's relatively easy to figure out how many boxes of paper you have- but you might also be asked how much paper is in each box. Use this as a guideline to help you figure that out easily.
Here are the dimensions and capacity for a standard banker/copy box: 12.5′"W x 15.5′"D x 10.5′"H
You can usually fit 2000 to 2500 sheets of paper into a standard banker's box. The number of pages per box depends a lot on the type of paper and number of file folders you use. The thicker the paper, the less pages you might have per box.
How Much Paper Can Fit in a Large File Box?
Here's the dimensions and capacity for a large file box: 15′"W x 24′"D x 10.5′"H
Lager file boxes can fit approximately 4000 to 4500 sheets of paper. Since they're double the size, you get twice the capacity- but they're going to be counted a bit differently, since most companies charge by the pound. A standard banker's box is about 30 pounds- these are about 50-60.
How to Measure Your Documents Per Inch on a Shelf:
Another way to determine how many boxes or sheets of paper you have to shred is by estimating the approximate number of documents per inch on a shelf or in a filing cabinet. This estimate depends on how tightly packed you papers are on the shelf. On average, you'll have around 150 to 200 sheets per inch of space available on the shelf or in the cabinet.
If your documents aren't packed tightly and you have 150 sheets per inch, then you need one standard banker's box for every 13" to 16" of space on your shelves. If you have things packed tightly on the shelf, you're probably closer to 200 sheets per inch. In that case, you'll need one standard banker's box for every 10" to 12" of space on your shelves.
Although this number is an approximate guess, it will help estimate how big your project is- and what service will work best for you.
Where in San Diego Are You Located?
How close you are to a local San Diego shredding company factors into how much your shredding project will cost. Since Mobile and offsite shredding companies come to your business, the distance they have to travel is included in your quote, so if you live on the outskirts of San Diego, it might cost a little more than if you're in the middle of Centre City.
If you're in a remote location, be sure to mention it. It could change the price of the project quite a bit.
Are There Any Extra Steps That Need to be Considered?
Any additional things that you need or want to have a shredding company do will change the price of your project. Be sure to provide any additional requirements with your quote request to make sure you don't get surprised by additional charges from gathering bins from multiple locations or having the driver climb up several flights of stairs to retrieve your documents.
Pricing for Your Project Depends on Which Service You Choose
Here are some approximate prices for each of the services we offer in San Diego. Please take note: All of the prices listed can vary based on where you're located, who you choose for your project, and some of the things we mentioned above.
Mobile Shredding – Mobile shredding services are ideal for bigger shredding jobs, but it is actually cheaper than dropping them off to be shredded if you have more than a couple of boxes. For any documents up to three hundred pounds (approximately 10 boxes), you are looking at right around $100 for your office.
Offsite Shredding – Offsite shredding services offer the convenience of not having to leave the office at a more economical price. If you have a significant amount of documents to shred, offsite shredding is your best bet. We pick your documents up and transfer them to a secure facility to be shredded. A typical price is $60 -$75 for that same three hundred pound, 10 box project.
Get Free Quotes on Shredding Services Across San Diego County
No matter which service you decide on, you're going to have a secure, easy-to-manage way to shred your documents no matter where you are in San Diego. To get Free, No-Obligation Quotes on Mobile or Offsite Shredding in San Diego today, fill out the form to the left, or give us a call at (858) 429-5828.